Our Vision & Values
Our strong passion for upholding our vision and values is what keeps our club growing year on year.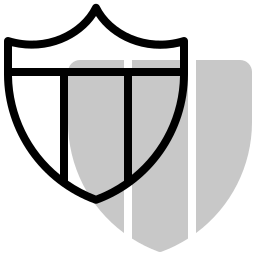 INTEGRITY
Integrity is central to the fabric of the game and is generated through honesty and fair play.
PASSION
Rugby people have a passionate enthusiasm for the game. Rugby generates excitement, emotional attachment and a sense of belonging to the local and global rugby family.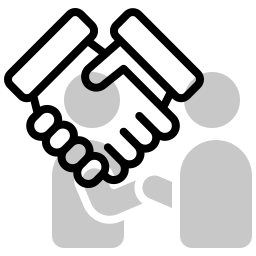 SOLIDARITY
Rugby provides a unifying spirit that leads to life-long friendships, camaraderie, teamwork and loyalty which transcends cultural, geographic, political and religious differences.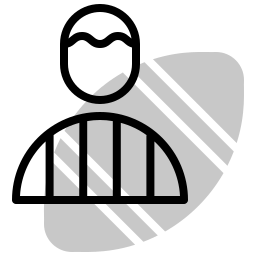 DISCIPLINE
Discipline is an integral part of the game both on and off the field and is reflected through adherence to the laws, the regulations and rugby's core values.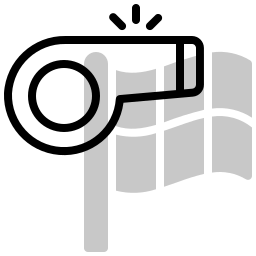 RESPECT
Respect for team-mates, opponents, match officials and those involved in the game is paramount.
A BRIEF CLUB HISTORY
The Maitland Rugby Union Club has a long and prestigious history that started over 140 years ago, in 1877. Since its inception, the Club has gone through a number of changes – from Club name, playing colours and the playing fields – but the spirit and strength of the "Blacks" has always been present which reflects in the local presence and the on field performance.
The Senior Rugby Club in Maitland was formed in 1877 with Maitland wearing black and gold Guernseys and playing home games at the Albion Cricket ground at West Maitland. It was not until 1911 that Maitland entered the Newcastle competition and not long after, in 1916, won a premiership.
Area rugby teams abounded in the 1920s with teams such as East End, Morpeth and East Maitland. Sadly the 2nd World War brought an end to rugby in Maitland after the 1939 season. It wasn`t until 1948 that the Maitland Club re-emerged in the Alderton Cup, a second division competition with the home ground Lorn Park. This was the start of a long and uncertain road back to former glory. After winning the Alderton Cup in 1950, Maitland was promoted to First Grade from 1951 to 1955.
The disastrous floods of 1955 disrupted club rugby. In 1959 Maitland again returned to second division. Maitland fielded teams in the Presidents Cup competition in 1962, 1963 and 1964 before returning to first grade status with a highly talented team in 1965.
The establishment of Marcellin Juniors in 1967 had a profound effect on the senior club, providing many players of later premiership winning teams. The enthusiasm and new awareness had its rightful conclusion when in 1969 the club won the Newcastle Premiership. First Grade premierships were also won in 1974, 1976 and 1977. Since then many more premierships have followed in all grades as well as several Club Championships.
The Nineties also saw the continued success of Maitland Rugby. This was based on the strong commitment to promoting and fostering junior rugby and the development of the grounds and facilities at Marcellin Park.
In the 2000 season there were 197 registered juniors at Maitland. From under 8s through to under 18s, the strength of the juniors has reaped rewards through the number of players that have continued in to the current senior ranks, numbering 160 registered seniors and 80 Old Boys.
To accommodate this large and enthusiastic playing force, the Maitland club has been able to supply a premier playing arena in Marcellin Park. With the ongoing support of sponsors, the hard working effort of the Committee and the continued patronage from supporters. Marcellin Park has continued to grow and improve each year since Maitland Rugby moved from Lorn Park.
In 2018, we were awarded NSW Rugby Club of the Year and are incredibly humbled and proud of this accolade.
Today the club boasts four senior sides, a Colts (under 20's) team, a senior women's team, strong juniors of boys and girls and a spirit and reputation which is the envy of others throughout the Newcastle and Hunter region.
CLUB FACILITIES
Maitland Rugby Club has spacious playing and training fields. We have:
3 full sized playing fields
3 U7's fields.
Additionally, we have parking for hundreds of vehicles. Come visit our fields at Marcellin Road in Lorn.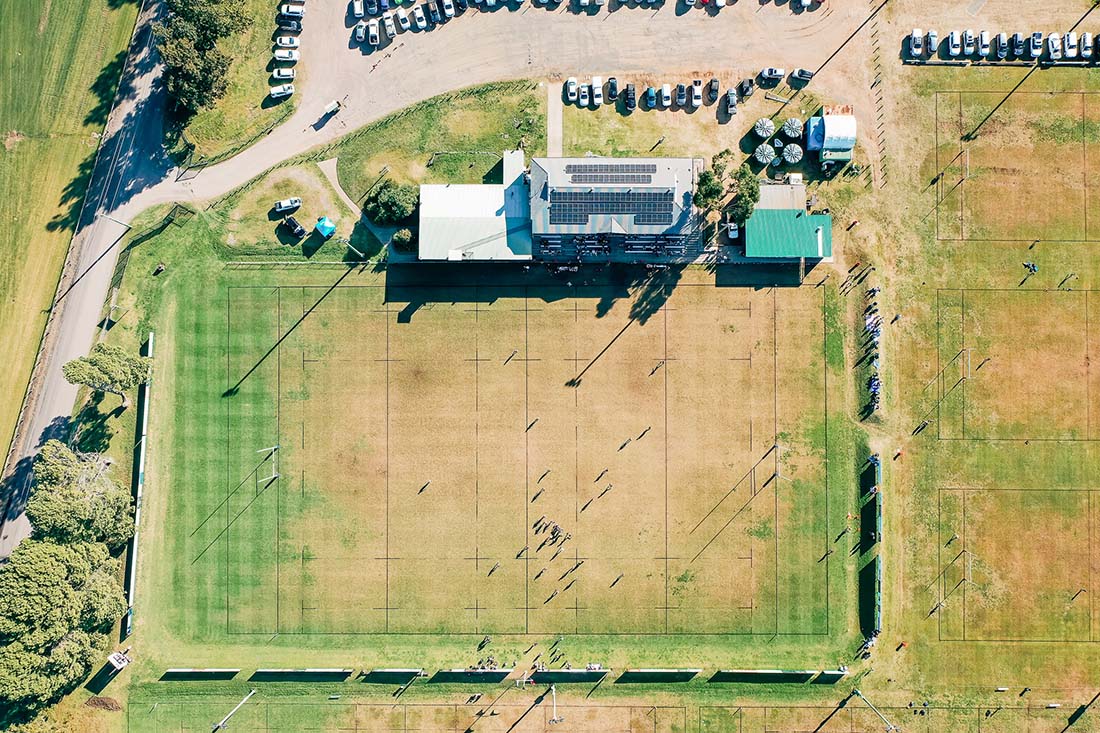 Not only do we have Central Hunter Sports Medicine sports injury specialist Mick 'Punchy' Sager with us at every training session and game (did someone say legend?), we also have a fully equipped medical room!
2 x treatment tables
2 x exercise bikes
2 x treadmills
A rowing machine
Various rehab equipment including foam rollers, kettle bells, skipping ropes, power ropes, free weights and resistance bands
Additionally, we have parking for hundreds of vehicles. Come visit our fields at Marcellin Road in Lorn.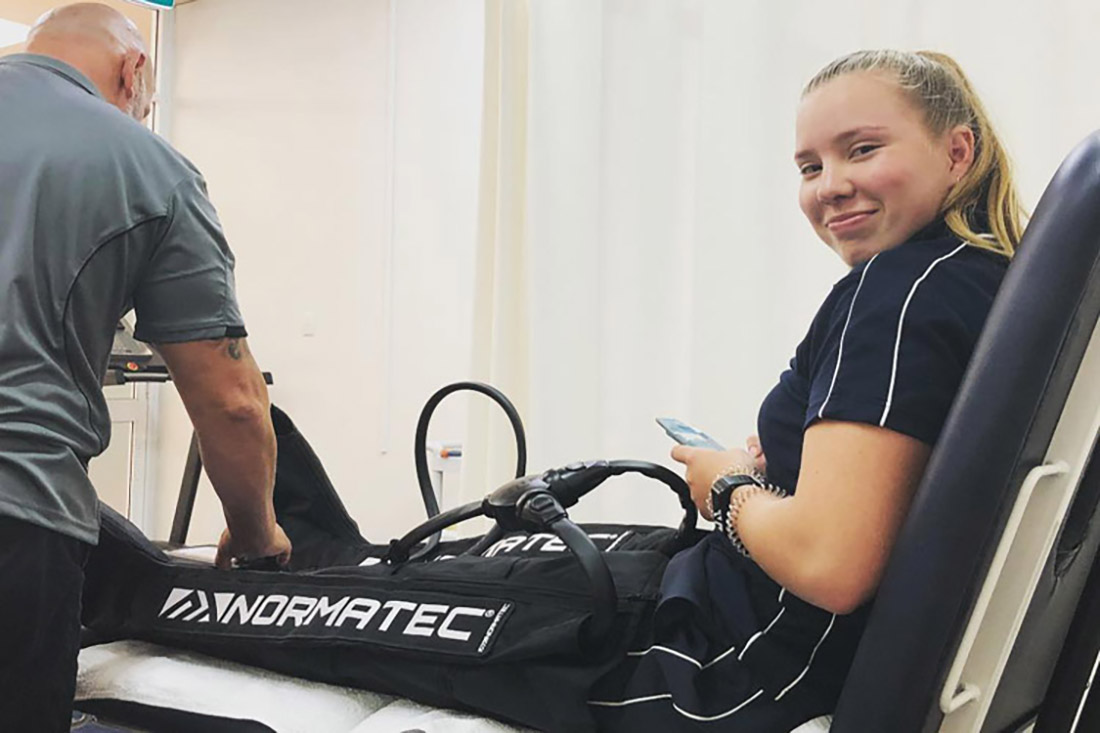 Cold therapy has the potential to immediately reduce swelling and flush the lactic acid out of your system (as it can build up while you exercise and play rugby like an absolute beast!) while also ensuring when you warm back up, plenty of oxygenated blood returns to your muscles.
The Canteen is open every Saturday during the junior and senior playing season. Catering to young and old, it serves a range of yummy hot and cold food, drinks, fruit, lollies, chips, and other snacks.
The Long Black Cafe is open from 7am to 12.30pm every Saturday during the junior playing season. Staffed by qualified baristas, the cafe proudly serves Ambrose Coffee, a local Maitland region coffee company.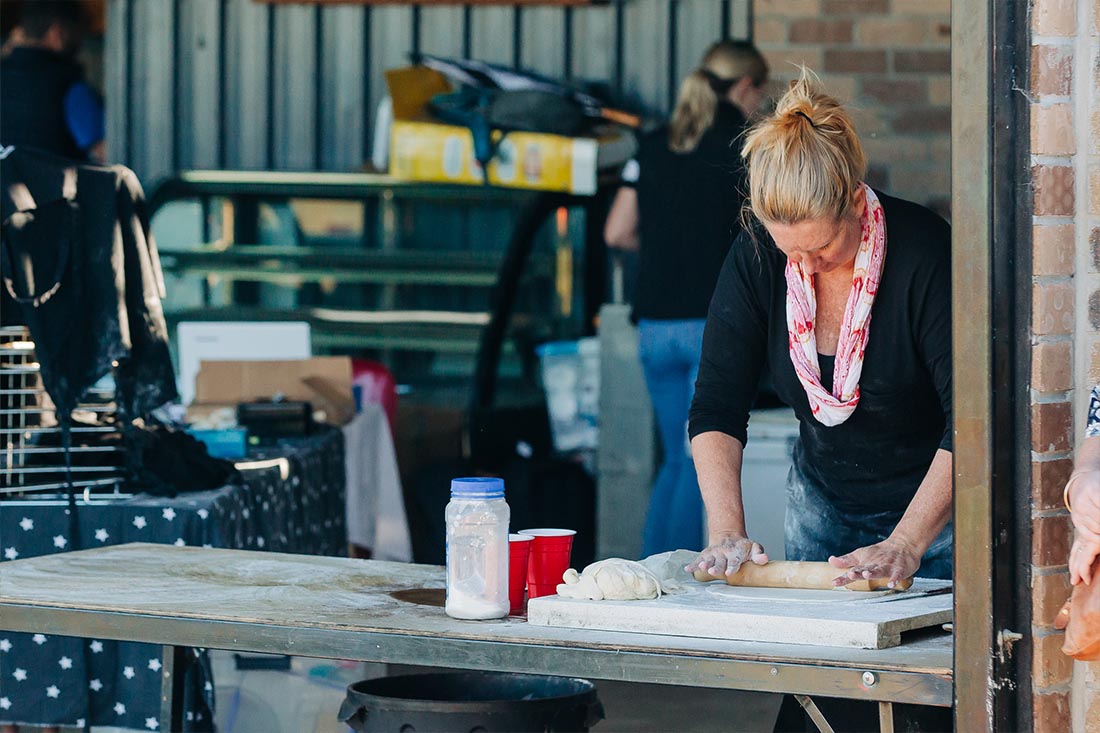 Maitland Rugby Club has a parents room.